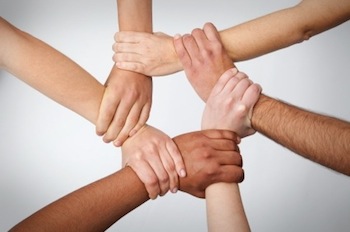 It has been shown more than ever in recent years, with the proliferation of social media and our ability to now connect with those of like mind worldwide, that none of us truly goes this alone. This journey, this life.
Likewise, with what has now become an unmitigated torrent of continuous information and the "bite size" degree with which we generally tend to consume that information, finding the "space" to slow things down enough to go more meaningfully deeper is difficult.
To go more meaningfully deeper requires the Courage to be more vulnerable. So we can face where we are at with greater honesty. Having an encouraging, supportive space that allows us to engage to that extent is invaluable. Not as a protective barrier, but as an empowering force. A force that builds when genuinely connecting with others doing the same.
Because none of us truly goes this alone.
That is why here at Dare To Evolve®, we have spent the last year putting the pieces in place to create such a space. And now, Phase One of our Online Membership site is officially live!
We invite you to become a part of the animating force igniting, driving and supporting all of our Life Evolution!
Join Dare To Evolve®: Member [FREE]
Dare To Evolve,
Shane Heins.