The Fitness industry is like the Military? In many ways, yes. But mostly in one particular aspect. And not the positive, shiny kind of way.
I recently found myself involved in a conversation regarding: the criticism of someones work, in their creation of workouts and movement sequences, for having similarities to another's.
I don't often address issues specific to the fitness industry, as the industry itself is not one of my focuses. Your continuing Life Evolution is. I felt moved, however, to share this because it is not only relevant to my peers and I (if we are to bring our greatest capacity to our work), but to all who use our services to enhance their overall health, well-being and quality of life.
The fitness industry has a wide variety of training modalities, philosophies, perspectives and approaches. There are an extensive range of tools and systems, available to those of us professionals in the health, wellness and fitness industry, that we can choose to utilize. And, as evidenced by its transformation into a multi-billion dollar industry, it has created a massive force, an "army", bringing these tools to your front door.
Lets look at the Military for a moment…
Now, like any "army", it takes many different branches, specialties and skills to make it run most effectively. Lets look at the military specifically as an example:
Army, Navy, Air Force
infantry, armoured division, special forces, intelligence, medical corps, engineers
cooks, logistics, training, armorers
navigators, administration, transportation
and so on.
Then within all that, there are those that bridge the different specialties and bring together multiple disciplines to serve a particular focus that no one particular branch can on its own. There is no one "service" that is more important than another. Because they all depend on each other. If one is not working, then the others suffer and become less effective.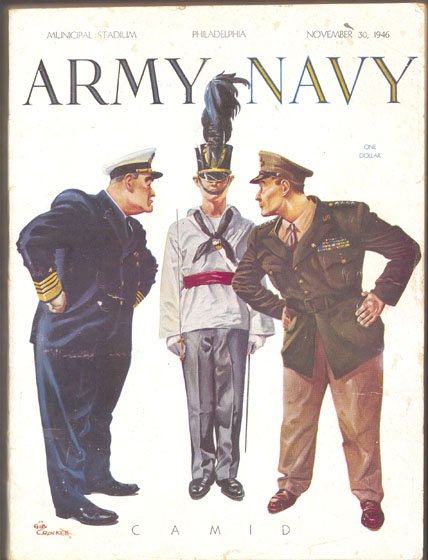 One of the unfortunate aspects that we witness in the above example though, is the constant fighting, degrading and devaluing that goes on between the various branches, specialties, units, etc. Which is ridiculous when you consider most of the tools and systems being used are the same, just expressed uniquely to serve a specific purpose.
Nothing wrong with a little friendly competition to push each other to reach our highest potential. But looking down on one another and trying to make the other seem of less value, takes away from their effectiveness towards the greater goal. And what is the greater goal? What does everyone serve?
They serve their country. They serve to defend, protect and free the peoples from those that would harm or enslave them. And if we were to ask anyone serving in that capacity, I believe most would all agree.
Back to the Fitness Industry…
For those of us in the health, fitness, wellness and transformation fields (the world over); we are also all working towards a common goal. To motivate, empower and support the continuing improvement in the quality of your life, while freeing you from that which would harm or enslave you (which is much closer to home than we tend to acknowledge).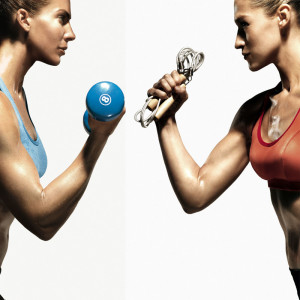 In the end, no matter the "system", modality or application we use, no matter the area of focus (physical shape, function, performance, rehab, movement, skill development, weight loss, nutrition, mental or emotional growth, etc.), we still all serve a common goal. It is about the greater vision of what we are trying to do in helping you improve your quality of life and excel in living it to the fullest. Not about the system that gets you there.
Sure there will be differences of opinion over what is more effective. But that is only because those differences speak to our differing strengths and gifts. It's natural. Sure there will undoubtedly be similarities along the way between what is offered. We're all drawing from the same wells. It does not change the fact that they are still unique expressions. None of these change the fact that all have value in one form or another to further propel us all towards the greater common goal.
To my peers:
I challenge you to stand for more.
To stop the bickering. To stop the fighting. To stop the judging and devaluing.
I challenge you to step back from the limiting practice of outwardly focusing on who, what, why and how everyone else is doing it wrong or badly.
Instead, expend your energy on how you can make what you bring to the table better.
I challenge you to acknowledge the value others bring, even if you don't agree with it.
Do not be remiss in your responsibility to protect and educate those you serve. But speak beyond the petty finger jabbing. Speak to the greater common goal.
I challenge you to become the beacons you have found yourselves called to serve as.
To those I (we) serve:
I challenge you to reach deep within.
To connect to the heart of you and embrace that which resonates with you. That which gives you what you need to jumpstart, energize and support the journey.
Stop allowing yourself to be herded along because everyone else says this is the best thing to do.
I challenge you to take responsibility for the choices you make, for the resources you use, for the results you get.
To commit and stick with the choices you have made.
To listen to your intuition and shift when you need to readjust.
To acknowledge that this is an undulating journey, with many paths to tread.
I challenge you to embrace the dynamic beings you are meant to be and express the incredibly powerful contributions YOU make to all those around you.
I dare us all to go beyond… and evolve.
Dare To Evolve,
Shane.