Click Below to Download
Hurricane Healing Mobility™


Immediately for just $74.99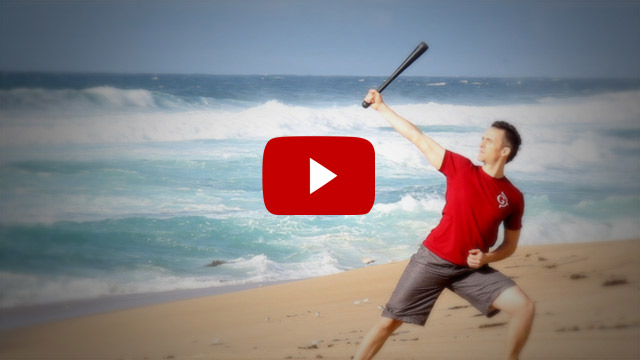 A Fitness Program that Moves beyond just "Fitness", Unlocking the Healing Energy of the Hurricane, to Evolve Your Body, Mind, Heart & Soul… Do You Dare?
---
We've all experienced times in our lives
when we feel 'stuck'.
We feel stuck, making it difficult to identify what we need or want most in our life, thus halting any forward progress in a meaningful direction.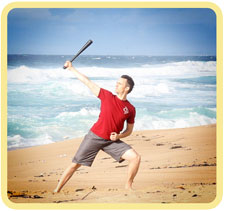 Hurricane Healing Mobility™ is at its core, just the tool you need to get UNSTUCK. Why? because it helps to clear away the "clutter" that we have been storing up in our bodies.
As we begin the healing process, we shift and move that which is laying stuck across our path, opening up the way to move forward, to get unstuck!
At Dare To Evolve, our fitness programs are not just about losing fat or building muscle. While they are very effective at helping you do so, why limit yourself to just that?
Here we take it one notch deeper. One notch further. One notch higher. By giving you a means to take the you of today one notch beyond, to the grander you of tomorrow.
As a Club Flow Evolution™ training program,
Hurricane Healing Mobility

, is a vehicle for developing the Compassion and Commitment you are looking for to begin the healing process of smoothing out the rough edges and re-aligning the 'scattered pieces' of yourself, by anchoring it to the action of Recovery and Mobilization.

Hurricane Healing Mobility™
Is an incremental, 3 phase, 3 month Club training program.

It uses a Single 5 lbs Club.
All the movements are specifically designed to release tension and open up the body, while laying down a foundation (or shoring up weak spots) in Club training basics that will provide a platform for launching into more sophisticated and challenging applications with greater effectiveness and benefit.
This program is ideal for: beginners to Club Training, healing and recovery from injury, warm-ups, lighter intensity sessions and training while you travel.
Hurricane Healing Mobility™

is a program that gives you the attributes and body worthy of your utmost capacity.
Hurricane Healing Mobility

utilizes the foundational principles of a revolutionary system and an innovative tool…

…to augment the development of strength, speed, coordination, flexibility, power and a metabolic (fat burning) blowtorch to give you the attributes and body worthy of your utmost capacity, living the vibrant life you deserve.

With the Hurricane Healing Mobility you will:
Move through all 6 Degrees of Freedom that our bodies are meant to move in.
Master body awareness through mastering the most "inefficient training tool".
Develop the super-strength that muscle is meant to support.
Torch the fat while drastically improving your ability to move.
Say goodbye to "I do a bit of cardio….because I have to."
Say hello to pain-free training that will let you do more, gain more, live more!
Maximally recover through specific compensation and movement flows to release tension and maintain overall structural and muscular balance. Translation: Avoid injury!
And last but not least…
Feel the fire light up inside as you finally tap into a program that frees you to access more pieces of yourself than ever before.
You are here to tear down the bars of debilitating imprisonment.
You are here to discover the gems within.
You are here reach for the stars of your own life.
You are here to find the Flow within.
Hurricane Healing Mobility

 reflects the Hurricane. It provides the means to discover the Strength, Perseverance, Compassion, Mindfulness and Courage you have to face it.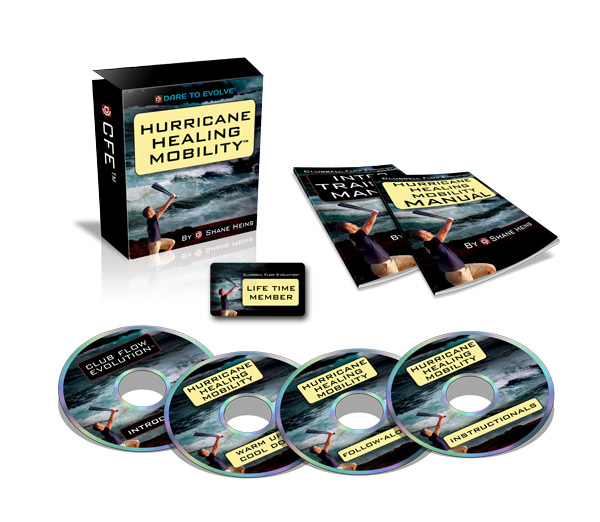 Get
Hurricane Healing Mobility


and Embrace the Hurricane of Life Today!
Click Below to Download Immediately for just $74.99

Hurricane Healing Mobility includes:
36 Videos, of step-by-step in depth instruction, explaining every step of your

Hurricane Healing Mobility™

Journey.
3 Months worth of Workouts and Programming, carefully programed to bring out the Serenity attributes you've kept hidden inside.
Multiple Programming Options for those who want to crank it out hard from the get go, or for those who need a little more time to ease into it.
3 Phase Program Design to work your way from Basic Club Movements, into Club Combinations, and finally puts all the combinations together to unleash continuous Club Flows.
Implementation Manual laying out the entire program with clear instructions.
2 Introduction Videos to inspire your journey and explain how the program works.

Hurricane Healing Mobility™

Training Materials includes follow along videos, warm up and cool-down videos, instructional videos and training manual.
Lifetime

Hurricane Healing Mobility™

Membership entitling you to free updates for life.

For the complete picture of the Club Flow Evolution™ in its entirety, as well as an opportunity to also acquire Flow Force Endurance™ and Cyclone Strength™ in one big "Buy 2, Get 1 Free" Mega-Pack, head on over HERE!
Hurricane Healing Mobility is a download-only digital product. Nothing will be shipped to you. Clubs are sold separately. The Course Manuals are delivered as PDF ebooks that can be opened with the free Adobe Reader, found on most computers. All the Hurricane Healing Mobility™ Videos are in iTunes video format and can be played on PC and Mac computers as well as portable devices, such as iPods, iPhones & iPads.
About Clubs – If you are not sure where to purchase your Clubs or what size you need- check out my Clubs Page and you'll find all the answers you need there.
Have Questions? Check out our FAQ's or if you need more assistance, please feel free to Contact me.