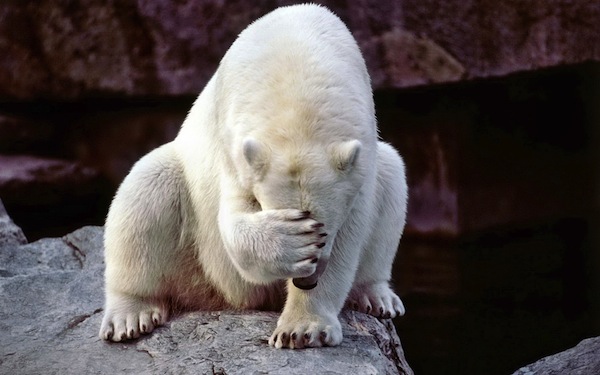 I don't always get in a joint mobility session each day.
I sometimes skip my cool down releases and decompressions after a training session.
I struggle to take in enough water each day.
From time to time, I get "caught up in life" and will go 2-3 weeks without doing exercise.
For the last 2 years, more often than not, I have felt very discouraged.
I have been feeling shut down, closed off, defensive.
I have felt an immense heaviness around communicating with others.
I feel like I continually let people down.
Despite all the rational, positive, …
… beneficial, "all for the best" reasons behind needing to make a major change in how I moved forward with my career a couple years ago, I've been angry.
At the source of this anger, is anger at myself.
Angry that I allowed myself to be "fooled" for such a long time.
Angry that my genuine, sincere and heartfelt efforts and contributions were being perceived and thrown back at me as selfish, self-serving, deceptive.
Angry that I wanted those who did not value me, to value what I gave.
Angry that I didn't celebrate enough or give focus to those who DID get value from what I share.
Sadness that I couldn't solve "the problem".
Sadness that I'd "failed".
I feel like I continually let people down.
I have felt shame for allowing these feelings of discouragement, anger and sadness to effect me so deeply.
I get really agitated and upset…
… around certain things that my eldest son does from time to time. Only it's irrational. Despite his being such an amazing, sweet, sensitive, mature, intelligent boy, I get sucked in to these moments where I am really hard on him.
And it hurts so much that I do this.
And it makes me angry that I do.
And I feel immense shame for reacting in that way.
Because it's not him. It's me.
Despite speaking to the importance and value of "process"…
… and "the journey", I realized, in my professional life, I had lost sight of that in some ways and became attached to an expected outcome.
It was limiting my ability to be free, creative and daring.
I have discovered just how incredibly stressed around time/deadlines I am.
I feel like there's never enough time.
I struggle with feeling like I've done enough.
I feel like I continually let people down.
…
My office is a total mess, which I have been unable to keep clean and organized for the last 20 years.
…
I've recently been doing bicep preacher curls with my Kettlebells.
…
As I have this confession to make, I share it for a few reasons:
It's actually quite cathartic owning up to our "weakness", our "imperfection".

I wanted to share it so it might serve as an important reminder, that no matter how "good" things may get or seem on the outside, we will always face tests and challenges that we will struggle with. None of us is alone in this.

And that just because we struggle or "fail" at them, does not mean we stop. It does not mean it's hopeless or over or that we are not good enough. We're just being told, that in actuality, we now have the capacity to face them.
Embrace the vulnerability… for in it lies true Courage.
Acknowledge the imperfection… for Compassion gives way to immense Strength.
Dare to see the immensity of your depth…
Dare To Evolve!
Shane.