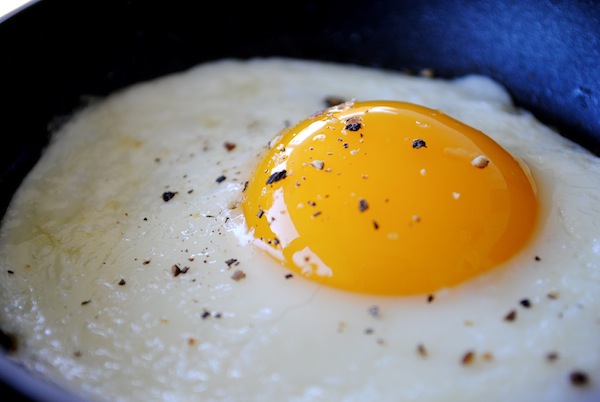 4 eggs and a Vegan? Sounds like the beginning of some joke, doesn't it? No joke, but it certainly makes for a good story…
"So how was your trip?"
"Good. Pretty relaxing, no hiccups."
"You must be hungry. I was just going to make lunch. You want some?"
"That would be great thanks."
"Oh wait. You're eating vegan now, right?"
"Nope. I mean yes, I have been for the last while, but I'm not anymore."
"Really? When did you stop?"
"Today."
"WHAT?!!"
"Today will be the first day I eat any meat or animal product of any kind."
"What made you… well, here, lets get you some food first. Do you want some eggs?"
"That'd probably be a good place to start."
"How many? Three or 4? These are great. Organic."
"Mmmmmm… I should probably go easy. Lets just do 2 to start."
(My friend heats up a pan, pulls an egg out of the carton and cracks it in… It's a double yolk.)
"I… wha… huh. Wow. That's funny, I've never seen that happen with these eggs before. Do you still want another one?"
"Sure, why not. A 3rd one won't kill me."
(As my friend pulls another egg out of the carton, I'm chuckling and think to myself "Double or Nothing." Crack! Another double yolk.)
"OOOHH MMMYY GOD!! HaahHAAA! No Way!! Well I think we know what this means."
Lets Rewind a Moment
Back in late 2012, my wife and I decided to go Vegetarian. We were coming from a diet with a fair bit of meat and my eating mostly "Paleo" like. Now, people who make this shift do so for a wide variety of reasons. You can see my reasons for doing so here.
In making this change, it was not a lifelong commitment. It was an exploration. But a deeper exploration that we wanted to give some time to. Not an "Oooohh, we'll give it a try for a month".
We decided we would go vegetarian for 1 full year.
We left it open ended after that.
If it felt right, we would continue.
There was no lead up getting started or gradual transition time.
Just straight into "no meat".
I started with a 7 day cleanse, subsisting on only water and one serving of fresh fruit juice per day (this is not a recommendation, be sure to check with your doctor before trying something like that, it is a little extreme). After which I took 3 days to build back into eating solid food. As it turned out, I ended up going full on Vegan from the get go.
And I felt good. There were no cravings whatsoever. I didn't have a massive drop off or get sick from detoxing. I was fine being around others eating meat. I found no difficulty finding alternatives to eat. It actually felt like I'd been a vegan my whole life. And the entire time that I was doing it, I felt like I could do it for the REST of my life.
The Only Thing Missing
The thing that seemed to be missing was the one thing I was looking for in this exploration: higher degrees of energy and mental clarity. I didn't have a drop off in energy or the increase that people often speak of when they stop eating animal products. My energy levels just stayed… normal.
I thought "Well maybe it just takes some time for that to build up."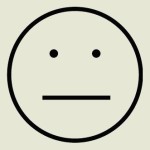 After 2 months, 3 months 4 months… normal. It just stayed the same. Neutral. Of course by this time I wasn't hyper focused on it or looking for specific results. I allowed myself to go through the process and see what happened organically. I continued eating vegan without missing meat or feeling deficient in my diet (and training normally).
Then It Happened
Then one day, coincidently an exact 6 months from when I began, I was hit by a strong feeling of:
"That's it. You're done. Time to re-introduce meat into your diet."
It was strange how definitive it felt, because I hadn't been thinking about meat at all. I shared this with my wife the next day and she said she had been feeling the same herself. So we honoured both the commitment we made and listening to our intuitions, feeling good about having completed 6 months of this journey and that we could let go any attachment to the original 1 year mark.
Only I didn't start eating meat right away. I had been steering clear of it so completely, that it felt odd to actively seek it out. So I allowed myself whatever time I needed until I started eating meat again.
Over the course of the next 2 weeks I started feeling tired, dragging my feet, difficulty thinking clearly, runny nose. If I feel under the weather, I tend to clear it pretty fast, but this was dragging on for nearly 2 weeks, and I was feeling worse as time went on.
Finally, the night before I was heading down to California to attend a training seminar, I thought:
"What is going on?!! I have felt fine. Why am I falling apart? I haven't changed anything."
It then hit me like a bolt of lightening.
"Wait. That's exactly it. I HAVEN'T changed anything. After my system was already telling me it was time to eat meat again."
I committed to consciously start the next day.
The Eggs that Opened the Flood Gates
This brings us back to the 2, double yolk eggs. Obviously it was time for me to start eating meat/animal products. I thought I would ease myself into it (and I would recommend you do if you ever try something like this), because after not eating any animal products for some time, too much too soon can wreak havoc on your digestive system in the transition back.
Not quite the route I ended up going however. After 4 days, I looked back on the weekend and realized I ate pretty much nothing BUT meat. Barbecue this. Barbecue that. Beef, pork, chicken. Hot, cold. Spicy, bland. Breakfast, lunch and dinner. In mass quantities. Bad idea right?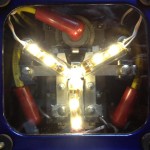 Not this time. Just as my shift to a vegan diet didn't miss a beat, with no adverse effects, my shift back to eating meat didn't miss a beat either. Digestion was totally fine with no "transitional" effects. There was, however, one difference.
My energy felt like it turned on after being neutral for a long time. I felt a spark of reconnection to myself emotionally. My mind felt clear and sharp. I felt like gears were starting up again after being off for awhile.
So is a Vegan/Vegetarian Diet Worth it?
I'm not making a case for or against it. I'm sharing my experience. Some might say "Yeah, but Shane, you obviously felt better when eating meat." At that time yes. But I was feeling kind of "Bleh" before I went Vegan, eating a fair amount of meat.
I believe eating Vegan for those 6 months helped me hit a very important reset button. Bringing me back into a greater state of balance so I could connect to that next layer of energy. In retrospect, it served as exactly the "vehicle" I needed at that time as well, because I was also in a space of "quieting" things down and de-cluttering in my life.
When it comes to our "Diet", we tend to view it in extremes.
It's either/or.
It's this/that.
It's yes/no.
It's best/worst.
It's us/them.
When in actual fact, it's all of it, in various combinations at different times, for different people, serving different purposes. And that the differences are okay, is what I make a case for.
It's not: 4 Eggs OR Vegan
It's: 4 Eggs AND a Vegan 😉
Dare To Evolve,
Shane.