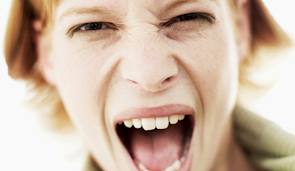 That's right! I'm a VEGETARIAN now!
I used to eat meat. Now I don't! I consisted primarily on a Paleo Diet and then just like that, BAM! No more! I'm not struggling, I don't have cravings! No looking back!!
YEAH BABY!!! BAM! BRING IT ON! YOU WANT TO EVOLVE?! DO IT! JUST DO IT! NO MORE TIPTOEING AROUND! YOUR TRANSFORMATION STARTS NOW! JUST CHANGE IT ALL NOW! HOW YOU EAT, HOW YOU MOVE, HOW YOU THINK! JUST CHANGE NOW!! IT'S THAT EASY!!
Whooooaaaa there partner! Lets take it back a few notch's here.
Evolution, as we know, does not happen overnight. It's a process of micro changes over a long period of time. Micro changes that allow us to adapt, survive and thrive under ever evolving conditions. And as many of us can attest, life does just that. The harder we try to control it, the harder it becomes to maintain a firm grasp on it.
So yes, I've recently been inspired to eat a vegetarian/vegan diet (more on why a little later).
The switch, has in fact been totally painless. I actually haven't missed a beat and in many ways, it doesn't feel like that big of a change. As though I have not been eating meat for ages.
Hold on Shane. Didn't you say you ate Paleo just prior to this? Doesn't that consist of a lot of meat?
For the most part, yes. Alot of meat. Alot of veggies and fruit. Alot of good fats.  Next to no grains. Paleo promotes no grain at all, but I still ate oatmeal and sporadically from time to time, food that contained grains. So, mostly Paleo (I am most open to criticism for any perception of my seeming disregard for labels. But we'll address that at a later date). So how was such a switch accomplished?  The key was the Radical One Step Secret to Ultimate Transformation.
Reflecting on the shift in my diet over the last 15 years (which I'll outline along the way), I could see how each small step taken, each year, lead to my being in that position to make the switch without any seeming hiccup or interruption. That is the value of all the small steps you have taken to date. They are all there in support of what you are moving towards; Your Evolution. Preparing you to make the leaps when you feel yourself moved to do so.
Becoming a vegetarian is a major step in my personal evolution. A potential goldmine of growth and opportunity. My wife was also recently inspired to do the same. Together we will be going down the vegetarian road for the next year. And I'll be sharing that process as along the way. Six weeks in already and many thoughts to put forth.
I'm certainly not your typical "Veggie". So this will be fun. 😀
Dare To Evolve,
Shane.